Why Choose TPR?
TPR offers many challenging opportunities for both men and women seeking a career in recycling, construction, manufacturing or operating heavy equipment.
Job Openings
Community
We make a difference in our communities through ongoing service opportunities and volunteering efforts. We keep our communities clean through recycling incentives. 
Environment
Our team is passionate about protecting the earth by keeping scrap metal out of landfills and reusing our precious resources.
Team Players
Our team is made of hands-on self-starters who thrive on opportunity and competition. We have a strong work ethic and embrace challenges.
Relationships
We value building lasting customer relationships. We know the impacts our work has on the community and environment, but most importantly, customers.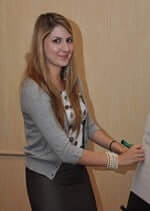 Meet Priscilla
"When I first joined Texas Port Recycling, I was fascinated by the efficiency and sophistication technology of the facilities. Being fairly new to the scrap industry, the company was overwhelmingly welcoming and supportive of my growth and development. I am grateful to Texas Port Recycling for giving me the opportunity to be a part of a reputable and respectable company such as DJJ."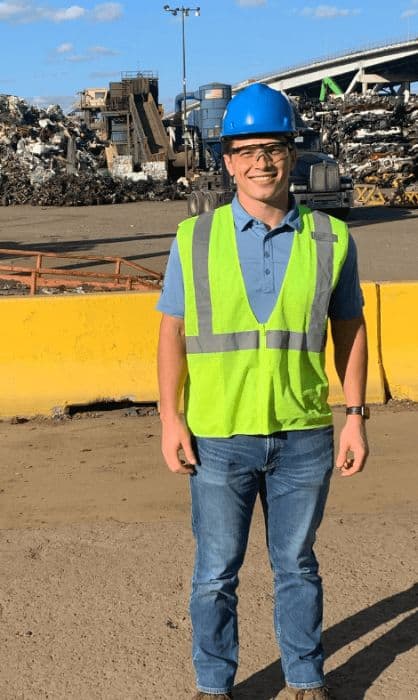 Meet Cameron
"I joined TPR in their Commercial Management group. While many companies throw you into a job function with limited experience to fend for yourself, the DJJ family focuses heavily on training. I spent my first few months with different members of our operations team learning the segments of our business from the ground up. Every team member that mentored me was happy to teach me the importance of what they do and how it fits into our business strategy. Overall, I've been very happy with my decision to join TPR and I'm looking forward to seeing where my career will take me."
We Value You
We recognize the pressures and challenges employees face when trying to balance work and home life.  We understand that our employees are better able to meet the demands of their jobs when their own personal needs are being met. Therefore, we offer competitive compensation including bonus opportunities and an excellent benefits package.
Job Openings
Company sponsored 401(k) plan with company match and additional company retirement contributions
Medical and Dental coverage for employees and their dependents, including preventive care
Life Insurance
Disability Coverage
Paid Holidays
Paid Vacation
Employee Monthly Stock Investment Plan with company match
Flexible Spending Accounts
Employee Assistance Program
Internship and Co-Op Opportunities
We offer opportunities for university students to gain real-life experience while learning about the scrap metal recycling industry. Meet us virtually at an upcoming college campus or local event to learn more about our internship programs.
Sorry, we do not have any recruiting events scheduled at this time. Please check back frequently for updates!
Texas Port Recycling  is an EEO/AA employer who encourages females, minorities, veterans and disabled to apply. If, due to a disability, you are unable to apply using our online application system, please contact Mark Clayton at (713) 921-5549. Please indicate the specific assistance needed. This option is reserved for people with disabilities only. TPR also participates in E-Verify: E-Verify Information | E-Verify Notice