3105 Odem St.
Victoria, TX 77901
Mon – Fri: 8:30am to 4:15pm
Sat: 8:00am to 11:45am
We Buy Ferrous and Non-Ferrous Scrap Metal
We buy ferrous scrap metal (iron, steel, autos… metal that sticks to a magnet) and non-ferrous scrap metal (aluminum, copper, brass).
What We Buy
How Do I Sell My Scrap?
First time selling your scrap metal to Texas Port Recycling? Don't worry, it's easy, just review the site map and step-by-step instructions below.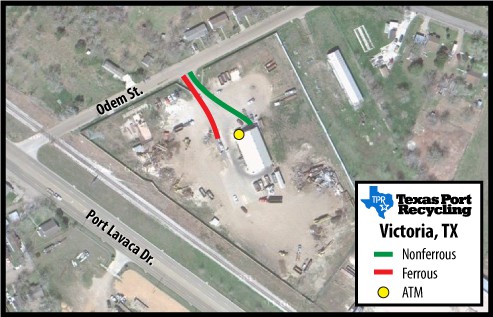 Ferrous Scrap (Sticks to a Magnet) Process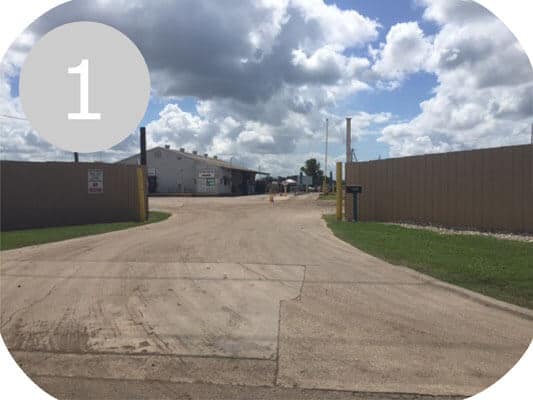 Enter TPR Victoria Scrap Yard off of Odem Street. Go straight to the scales.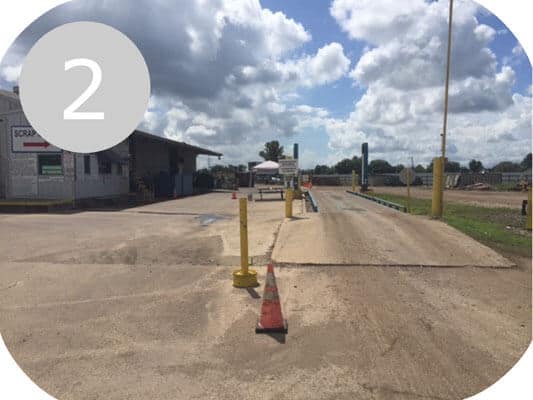 Pull onto the scale, have your driver's license or customer card ready. We will inspect your material.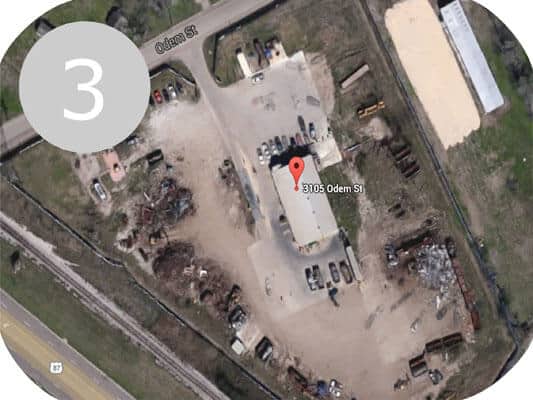 Proceed to the enter sign then turn left to our unload area. Out material piles are numbered.
Non-Ferrous Scrap Process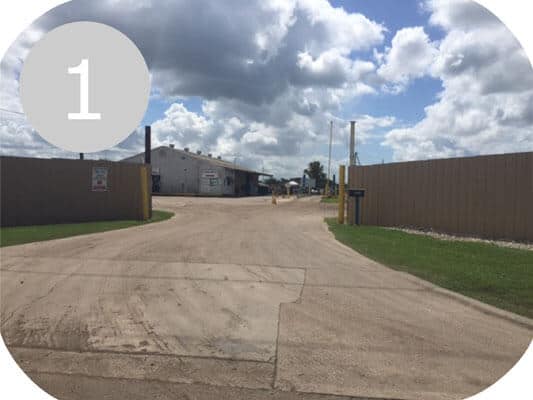 Enter TPR Victoria off of Odem Street. Take a slight left to to the Purchasing Warehouse entrance.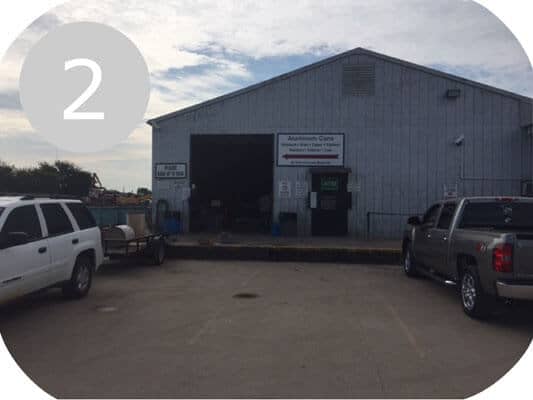 Pull up or back up to the unloading dock and unload the material into the bins. (Please do not parallel park)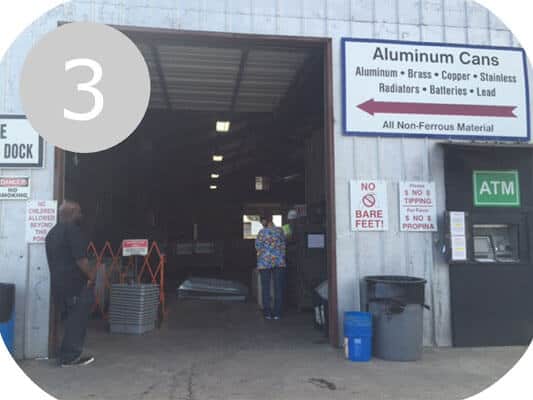 When ready take your nonferrous material inside and one of our employees will begin your transaction.